Stop unauthorized hunting, fishing, and trespassing on private or restricted properties with a clear
no hunting sign
. Select from a range of reflective options for rural areas.
• Add your name, number or particular rules to a template. Custom messages help you enforce your policies.
• Increase safety and security, and prevent accidents.
• Browse below for a preview of prices and features.
• For more information, visit our - No Hunting Signage FAQs
Look for this Symbol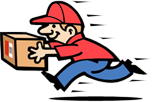 Ships Today
. Order within
00 hrs 00 mins
---
More No Hunting Signs
(60341)
Frequently Asked Questions
Q.
Who can post no hunting signs?
A.
Anyone who owns (or is authorized to by the owner) a private or restricted property that has hunting potential can post a no hunting sign. These signs not only help in preventing unauthorized hunting, fishing, and trespassing but also contribute towards ensuring the safety and security of the property and give property owners a tool to depend on if any accidents occur on their land.
Privately owned land areas such as farms, ranches, animal parks, restricted public land, etc. can benefit from no hunting signs.
Q.
I need a durable, long-lasting sign to prohibit hunting on my land. What are my options?
A.
You may choose from our range of heavy-duty aluminum signs that are made to last at least 10 to 12 years outdoors, only more. Available in standard, engineer grade reflective, high-intensity reflective, and diamond grade reflective formats, these signs use 3M inks and materials which are designed specifically for high-traffic, outdoor usage offering good conspicuity from a distance and in the dark. Choose 3M SmartShield POF Laminate to enhance the sign life even further.
Q.
Can I customize a no-hunting sign?
A.
Of course, you can. Our
easy-to-customize no hunting templates
let you add your message to the sign, choose the font size and style, and select the mounting mode. You may also select the material you want for your no hunting sign. From adding particular rules to adding your name and address, you can personalize your sign just as you like to enforce the policies specific to your property.
Q.
How do reflective no hunting signs work?
A.
Reflective no hunting signs have a reflective surface, available in three grades of reflectivity - Engineer Grade (EG), Hi-Intensity, and Diamond Grade. The higher the grade, the better is the reflectivity, straight on and at an angle.
These signs couple high daytime conspicuity with high nighttime spot reflectivity.
Q.
How can I mount the no hunting signs outdoors?
A.
Our no hunting signs come with pre-punched holes to make mounting easy and hassle-free using screws or wires. We also offer sign and stake kits that can be installed with the help of a hammer.
Q.
Do the signs come with attachment hardware?
A.
Most of our signs come with pre-punched holes or strong adhesive backing (where applicable) for easy installation. Our sign and stake kits include well-designed stakes with tapered ends so they can be easily installed into the ground. You can opt for additional hardware during the checkout process.
Customer Reviews