Simple Sign Templates – Just Add Your Text
(49006)
Each design is available in six different colors. These simple text-only designs are also our most economical options.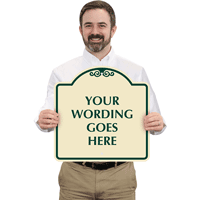 18" x 18"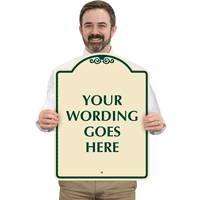 18" x 24"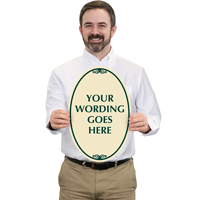 12" x 18" Oval
Premade Templates
(83019)
Add your personalized text to any of these templates. Some templates allow you to use your logo or symbol from our library.
Totally Custom Signature Signs - Upload Your Own Art
(53886)
We'll print any design that you want. Include a logo, directional arrows or a complex set of rules for your community or property. We can take your draft or sketch and turn this into professional art, if you want (all at no charge and no obligation).

18" x 18"
18" x 18" (h x w)
K-3989-GrnRev

18" x 24"
24" x 18" (h x w)
k-3990-GrnRev

12" x 18" Oval
18" x 12" (h x w)
k-3991-GrnRev