No Loitering Signs
(4847)
Too many people hanging around your property? Keep everyone moving along with a
no loitering sign
. Choose sharp messages and colors to make it clear you don't allow trespassers.
• Prevent damage from rollerblading and skateboarding.
• Choose durable aluminum for weather protection, or try more affordable adhesive vinyl or plastic.
• We offer a huge range of custom or stock designs.
• Have any questions? Feel free to contact our customer service team.
• For more information, visit our - No Loitering FAQs
Look for this Symbol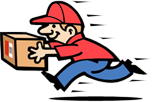 Ships Today
. Order within
00 hrs 00 mins
---
Other No Loitering Signs
(25190)
Frequently Asked Questions
Q.
Do no loitering signs work?
A.
No loitering signs are an effective means to prevent people from gathering around your property for no reason and deter anti-social elements from indulging in illegal activities in and around your property.
Posting a no loitering sign not only warns potential loiterers but gives you and the police a reasonable ground to take appropriate action against them.
Q.
Where can no loitering signs be posted?
A.
No loitering signs should be posted at the highly visible points around the property such as entrances and approaches. These should be installed in areas that are most likely to attract loiterers, such as yards, gardens and parks, parking zones, backyards,
construction sites
, side alleys, etc.
We offer signs in a range of installation modes. You may fasten a no loitering sign to a fence or a pole, mount or stick it on gates and doors, use staked signs and plaques for parks and yards, or use a cone sign for your parking lot.
Q.
Who can post no loitering signs?
A.
No-loitering signs can be used by individuals and businesses both. If you observe people gathering around your property for no apparent reason, it may be a good idea to post a no-loitering sign along with implementing other measures to deter loiterers. These signs provide reasonable grounds for the police to disperse the crowd and/or take any other relevant action.
Q.
I want no loitering signs for my business. What are my options?
A.
Our catalog of no loitering signs has a range of options in a variety of materials, designs, and messages. You may choose our plastic or aluminum signs for entrances on your property. These come with pre-punched holes and can be easily mounted. We also offer aluminum sign and stake kits that work well in yards, compounds, and gardens.
You may opt for our durable adhesive polyester labels that easily stick to smooth surfaces. Our no loitering desk signs, double-sided ceiling signs, and
projecting signs
can serve your purpose in your front office.
Use our ConeBoss signs and cone message collars to deter loitering in your parking lot. We offer
bilingual no loitering signs
as well to ensure your message reaches a wider audience.
Q.
Can no soliciting/trespassing signs deter loiters as well?
A.
Designed to keep away uninvited visitors from your property, no soliciting and no trespassing signs can deter loiterers as well to a certain extent.
Since loitering is different from soliciting and trespassing in the sense that it implies lingering or staying on a property for an unusually long time for no apparent reason, it is a better idea to have a separate no loitering sign or install a
multi-message sign
that forbids all the three activities.
Q.
Can I customize a no-loitering sign?
A.
Of course, you can. Just select the template you want to personalise and follow our step-by-step customization process to add your text, choose your font style, font size, and graphic, and select the sign material, and you'll be ready with your perfectly
customized no loitering sign
in no time.
Q.
Which will be the more economical no loitering sign options?
A.
We offer a range of no-loitering signs that are available in the economic range as well. For a more pocket-friendly option, you may choose from our plastic no-loitering signs and adhesive no-loitering labels that send across the message just as effectively as other signs.
Customer Reviews