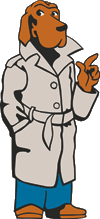 • Bullies are a big problem for kids, but remember that you have the power to stop a bully, too. When you see someone in trouble, remember the tips below to help others.
• Speak up. Tell the bully what you think is going on, so you can help stand up for another kid.
• Be a friend. When kids are surrounded, without their friends, they are more likely to be picked on or attacked.
• If you see someone being bullied, find an adult to help resolve the problem.